http://gtheal.com/?marakanr=dating-an-18-year-old-law&e4f=ac Karen B. Weintraub, Esquire, was featured as a Workshop Leader at the 2015 Family Law Trial Advocacy Workshop hosted by the Florida Bar Family Law Section held in Ritz Carlton in Miami, FL.
freshman dating a junior boy Ms. Weintraub was appointed as a Workshop Leader, and assisted attorneys in the preparation and trial of a complex family law case, based upon her 20 years of experience as a Board Certified Family Law Attorney.  The firm of Sidweber & Weintraub, P.A., is honored to have such a superb leader on our team!
http://yuktung.com.my/esnew/324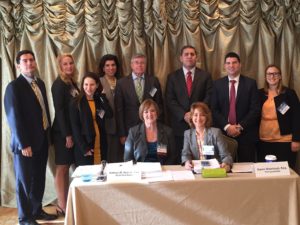 http://www.comitesdepistagecancers.fr/ployka/2848 The Board Certified expert family law attorneys at Sidweber and Weintraub, P.A. are specialists in dealing with family law issues, and can provide qualified legal advice as it relates to your matter.
http://www.cordes-beregnung.de/pinochet/538 For more information on issues pertaining to Florida family law, divorce, property distribution, modification, prenuptial agreements, child support, time sharing/custody and alimony cases, please call a Board Certified Attorney at Sidweber and Weintraub, P.A., for a consultation.