Sidweber & Weintraub, PA is proud to announce that attorney Karen B. Weintraub has been selected as a Super Lawyer for the second year in a row!  Congratulations, Karen!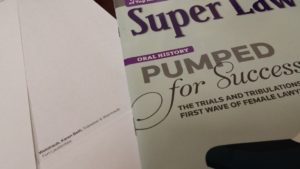 To view Karen's online profile please visit: SUPER LAWYERS
The Board Certified expert family law attorneys at Sidweber and Weintraub, P.A. are specialists in dealing with family law issues, and can provide qualified legal advice as it relates to your matter.
For more information on issues pertaining to Florida family law, divorce, property distribution, modification, prenuptial agreements, child support, timesharing/custody and alimony cases, please call a Board Certified Attorney at Sidweber and Weintraub, P.A., for a consultation.